– A Research Diary by Janet Tse (Student RA, CCS)
Despite its clean, well-renovated appearance, the house on 783 East Pender Street has an interesting history to it. Prior to our video production of the house, we were kindly given a brief tour of it from current home owner Wayne Avery. He told us how the house had a bit of a dark past with, where it had once been a brothel and crack house. More recently, its residents included labourers and a group of female midwifery students. Before Wayne had moved in, he explained that the house was a complete rundown, where he would find unexpected items in unexpected places – old Finnish newspapers beneath the floor, cigarettes stashes in the ceiling, booze in the garden. The house offers a more interesting twist as it shares a connection with Jimi Hendrix, whose grandparents had lived in the home for a certain period of time. 
All in all, however, this project's main historic focus on the house is about Nellie Yip. Initially, the only information I knew about Nellie was through my own readings of her. From that alone, I found her to be quite an inspiring character as she overcame prejudice from her own family and her husband's due to the controversy of her marriage. As such, hearing a personal account of her life through the eyes of her daughter Eleanor and granddaughter Starlet was even more inspiring as Nellie's impact came to life.
Nellie with her husband, Charles Yip
Nellie Yip made many contributions to the Chinese Canadian community during her time. Having lived in China for a brief period of time with husband, she learned to speak five Chinese dialects, including Cantonese. Her impressive linguistic skills allowed her to work as translator in Chinatown and more significantly, connect Chinese Canadians with the Vancouver community at large. In one instance, Nellie advocated for a Chinese worker whose arm was lost in a sawmill accident, working with the Workers Compensation Board to compensate for the worker. Furthermore, as a strong and outspoken woman, Nellie took a step further to become a community activist. When a restaurant displayed a sign that read, "No Indians, Chinese or Dogs Allowed," Nellie berated the manager and had him take the sign down.
Perhaps one of Nellie's most roles in the community is her occupation as a midwife for the Chinese Benevolent Association.  At a time when there were few health care practitioners for Chinese Canadian women, it is estimated that Nellie delivered five hundred or more babies. She also arranged adoptions for unwanted children. In general, Nellie's activism helped improve the lives of many.
My main task in this video production was to interview Wayne, Eleanor and Starlet. In preparation, I made a few questions beforehand based on my research and notes provided to me. Admittedly, when the interview day arrived, I was feeling a bit nervous mainly because I hadn't done any interviewing before. I ended up not asking much of the questions I had thought up earlier as the interview became more based on the interactions between the three interviewees. What I liked most about their interaction was how at times they talked as if they camera wasn't there as they naturally reminisced and shared their thoughts among themselves.
From left to right: Starlet Lum, Eleanor (Yip) Lum and Wayne Avery
As we walked around the house, Eleanor would point out how various things had changed, commenting on how things like the living room was a lot smaller than it used to be and how her mother would deliver babies in the bedroom. I was met with a lot of imagery as to what the house used to look like while Eleanor reflected on her childhood home. Her past was reflected beyond the house, as she talked about the neighbours she used to interact with while she lived in Strathcona.  
Eleanor posing in front of her house as a teenager
I had only known Nellie Yip as a community broker, activist, midwife and translator, but hearing Eleanor's tales allowed me to learn one more role she had in life – a mother.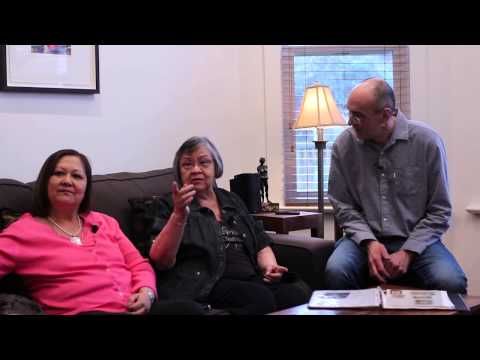 This video here is based on the interview conducted back in April 2013 with Eleanor (Yip) Lum, Starlet Lum and Wayne Avery as they shared their thoughts on the house that formerly belonged to Nellie Yip, and for Eleanor specifically, her memories of growing up at 783 East Pender.
Apart from acknowledging the significant impact of Nellie, the video also aims to achieve the many objectives of Chinese Canadian Stories (CCS) at the University of British Columbia. "Uncommon histories" are often overlooked and forgotten, even though they play an important role in Canada's collective heritage. As such, working with the community and sharing their family stories is one way to educate current and future generations on their significance. By allowing student researchers to use the latest technology, the stories shared through CCS not only make our vision educational but also accessible.
The Vancouver Heritage Foundation's "Places that Matter Plaque Project" recognizes the influence Nellie Yip has had in the community and will thus give a plaque to Nellie Yip's house on May 25th. For more information about the project and ceremonial event, visit http://www.vancouverheritagefoundation.org/special-projects/places-that-matter-plaque-project/.
Watch more Chinese Canadian Stories films here: http://www.youtube.com/user/chinesecanadianubc
Access stories, research and learning resource at the Chinese Canadian Stories web portal: http://ccs.library.ubc.ca/